get latest market insights and trends
find the right agent to help your journey
find homes in these popular local areas
Sell With Us
We are the industry's best and most prepared agents—continually recognized for quality, expertise and service. With incomparable attention to detail, we are here to help sell your home at a scale you just won't find anywhere else.
About us
For Those Ready For What's Next
Bluegrass Sotheby's International Realty opened its doors on the principles of integrity, honesty and quality of experience. Our highly qualified associates are some of Central Kentucky's finest. They are leaders in all forms of real estate transactions and have built long lasting relationships with owners of many different types of properties including residential, commercial, builders, business owners and investors.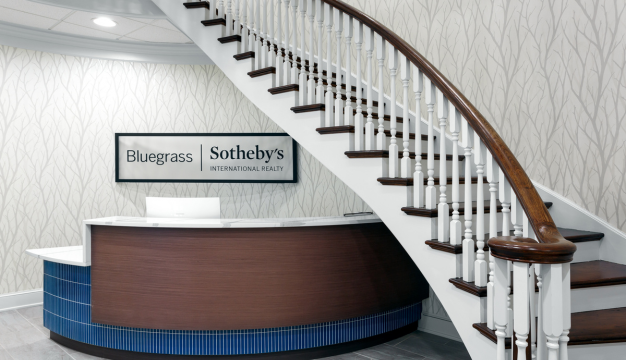 Our Services & Resources
At Bluegrass Sotheby's International Realty, we are committed to understanding your individual needs when it comes to buying and selling real estate. We aim to provide you with the best tools and expertise to help guide you on your journey.