Bed linens by Magniberg are exclusively available at Barneys New York.
It isn't just a new name. There are also expanded offerings such as bedding, exciting collaborations and pop-ups, and innovative new brands at the newly designed space, says Daniella Vitale, CEO and president of Barneys New York.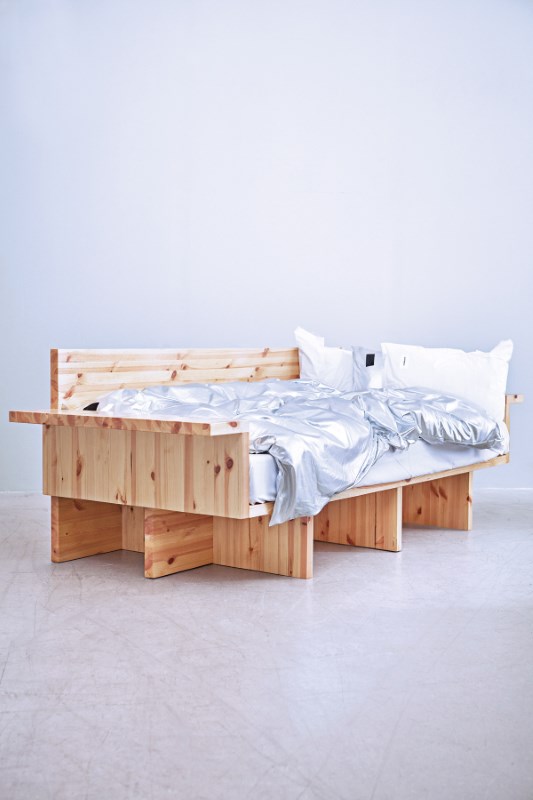 Bed linens by Magniberg are exclusively available at Barneys New York.
NEW OFFERINGS
It's a refresh of sorts, in the same way Barneys New York's clients update their wardrobes from season to season to reflect the taste and mood of current trends. And with the refresh come some new offerings. There's an exclusive bed-linen collection from Magniberg done in unexpected textiles, such as jersey, lace, and silver lamé. The store's exclusive Connor Stationery Collection will be expanded beyond bespoke stationery to offer ready-made products with even more designs and artwork "to entice a younger audience who want to experience the luxury of handmade social writing paper while expressing their individuality and great taste when sending a note," Kalenderian says.
A GALLERY FEEL INSIDE
The new space will have a modern, clean aesthetic with more of a gallery feel. "We've chosen the finishes to be neutral and ideal for making the products we sell the hero," Kalenderian says. "We feature an array of products that work in an eclectic way in any contemporary or classical setting."
The sofa is Bocca by Gufram.
THEMES AND POP-UPS
Exclusivity in assortment is a cornerstone. "We have proprietary collections, which are completely exclusive, such as Lisa Perry, Connor, Piattelli, Chelsea Passage, Freds Foods, and the Barneys New York brand; many of our designer items are exclusive as well," Kalenderian says.
The reimagined department will also feature collections that run for a limited time. This season, in conjunction with the reopening of the home area, the store will feature an homage to the Italian Radical Design Movement. "Out of this experience, we will test new ideas and categories that may become staples for the future," Kalenderian says. "We are proud to present new editions from the producers of some of the original designs who laid the foundation for Italian Radical Design such as Gufram and Zanotta. The pop-up also features rare vintage collectibles from the 1960s and 1970s, including signed works on paper from Superstudio, and ceramics from Franco Bucci for Laboratorio Pesaro and Angelo Mangiarotti for Fratelli Brambilla."
Barneys New York Home will offer an equally strong collection at Barneys.com as well as in stores, with prices ranging from $50 to $5,000.
"We know that this client depends on the ability to shop either channel interchangeably. A client may visit the store to dine in Freds and see something of interest in the home collection and purchase it later in the day online," Kalenderian says. "The same is true of clients who research an item online and pick it up in-store. The continuity between the stores and the website is essential for the client today."
Cactus by Gufram is also a coat rack.