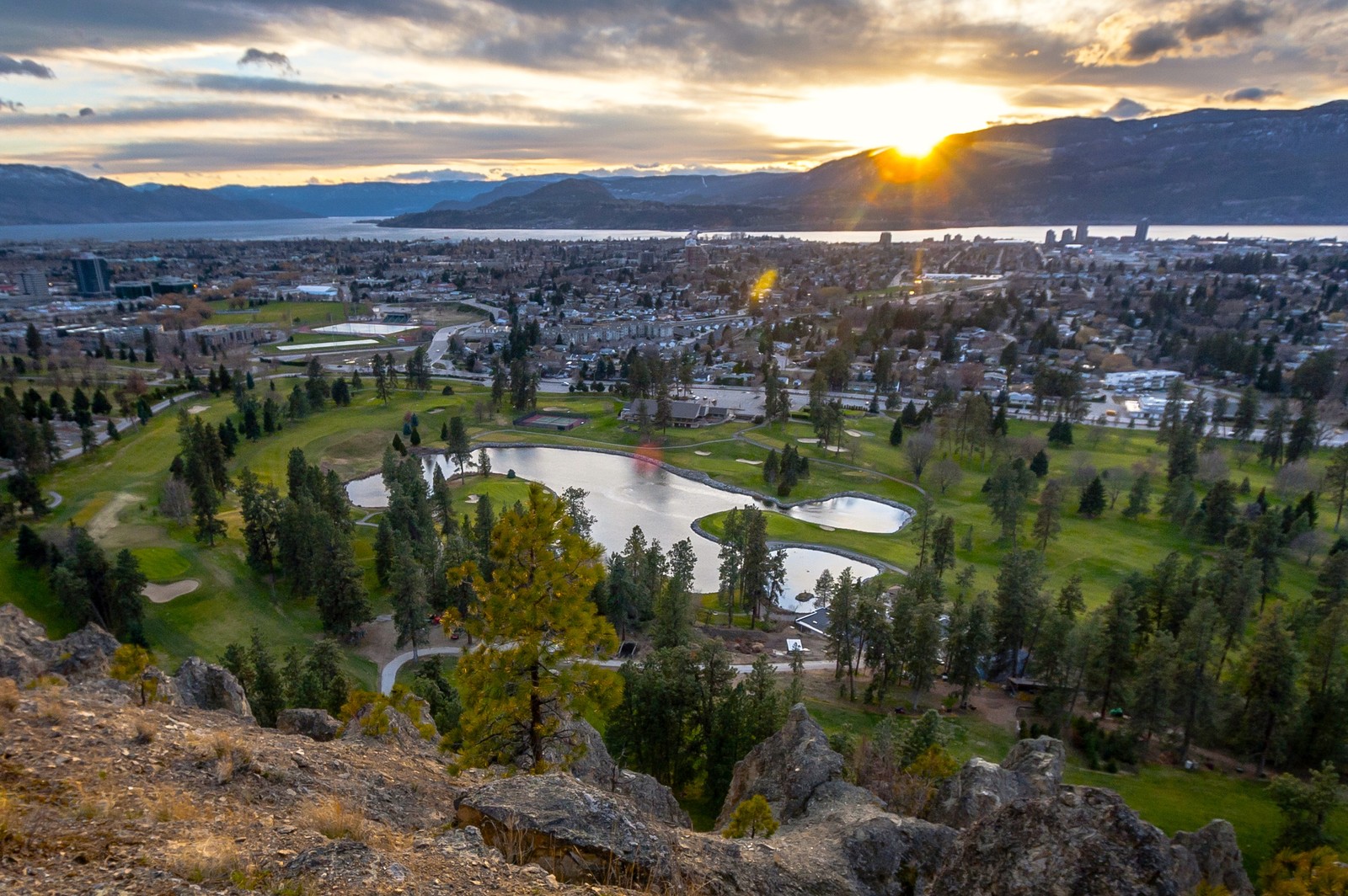 Sotheby's International Realty Canada
108-1289 Ellis Street
Kelowna, British Columbia
V1Y 9X6, Canada
O: 250.469.9547
about this office
Kelowna is the largest city in the Okanagan Valley, situated on the 135-kilometre long Okanagan Lake and in the Sonora Desert where residents enjoy long warm summers and short mild winters. The city is renowned for its world-class wineries, golf courses and sandy beaches, making it a popular destination for outdoor enthusiasts, retirees and beach-goers alike. Kelowna offers year-round activities that draw large crowds of visitors. In the summer months, many are drawn to the stunning Okanagan Lake , campgrounds, world-class golf courses, and hiking trails. With over 25 wineries and a selection of breweries, distilleries and cideries, Kelowna has gained international recognition for its top-quality wines. In the winter months, residents and visitors enjoy their pick of four ski resorts which are all within a short drive from the city. Kelowna also has a popular snowmobiling culture, with a network of snowmobile trails starting at the edge of the city. Sothebys International Realty Canada is locally owned and operated. We represent the countrys most significant architectural masterpieces and extend top-tier service and marketing to homes across every price range. Our real estate listings include houses, condos and townhomes, as well as the countrys most extraordinary luxury estates and vacation homes for sale. Our real estate advisors offer in-depth knowledge, exemplify professionalism and deliver attentive service tailored to your needs. Whether you are buying your first home, seeking a Canadian real estate investment, or searching for the luxury home of your dreams, we have top agents in your neighbourhood of interest that can help.
Sales Associates

25

Luxury Properties for Sale

93
Languages
English, French
Specializations
Rental Properties, Resort Properties, Vacation Properties, Ski Properties, Golf Properties, Vineyard Properties, Skiing Specialist
Show More
Exclusive Access to Local Experts
With experts in every part of the world, we are local everywhere, allowing us to walk alongside our clients at every stage of their journey. With innovative technology and unrivaled service, we ensure that your home is connected with buyers, locally and worldwide.
Sotheby's International Realty Canada
108-1289 Ellis Street
Kelowna, British Columbia V1Y 9X6 Canada
Visit our more localized experience provided by Sotheby's International Realty Canada