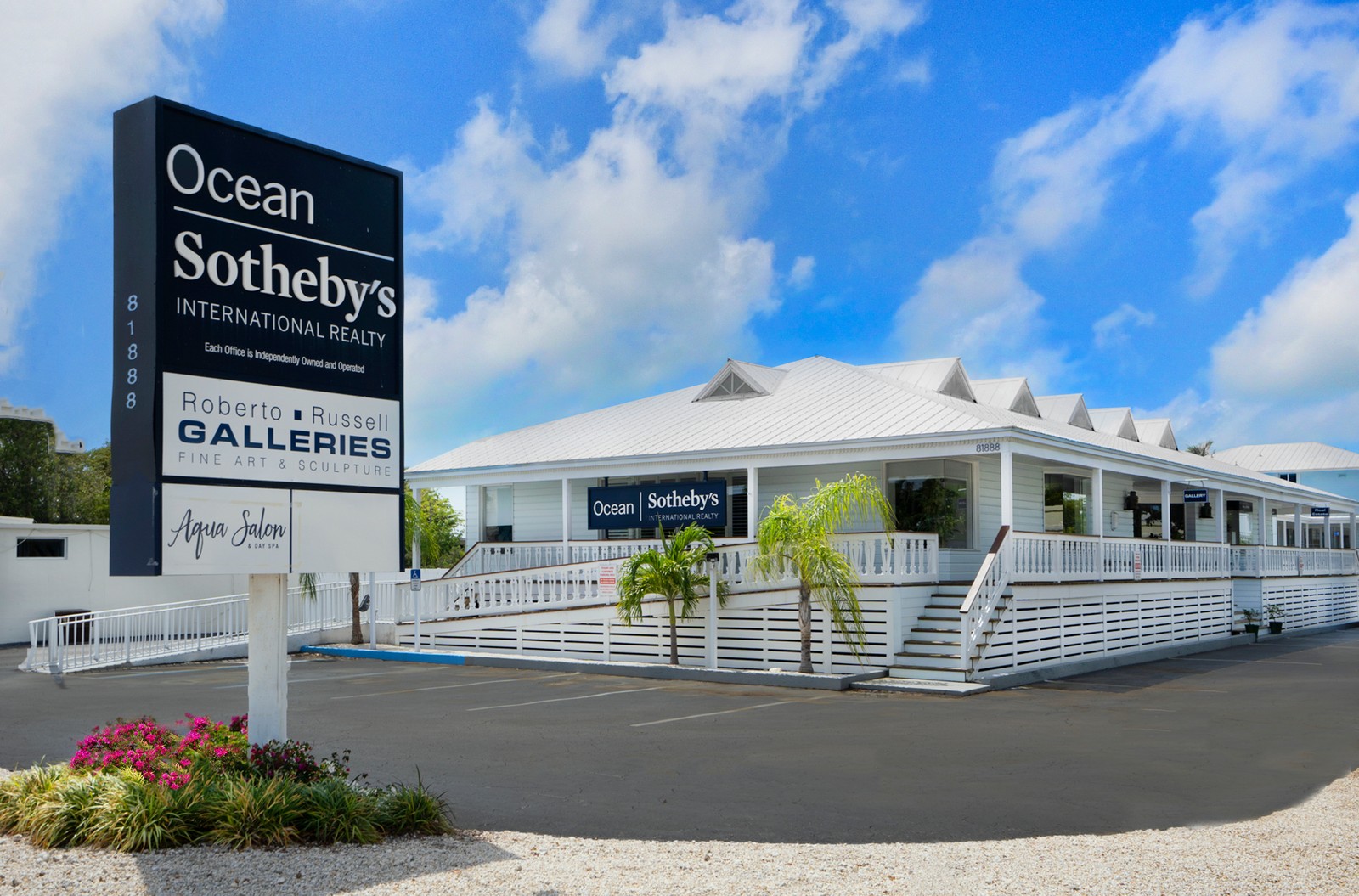 Ocean Sotheby's International Realty
81888 Overseas Highway
Islamorada, Florida
33036, United States
O: +1 305.712.8888
about this office
For three centuries, the Sotheby's name has been synonymous with the exceptional. A name that not only represents the most prized possessions in the world but decides them. Ocean Sotheby's International Realty has transformed this legacy into a way of life a life of limitless opportunity to reach your full potential. Spearheaded by Russell Post in 2010, Ocean Sotheby's International Realty has created an innovative distinction within the market we serve. 'Ocean' is not just a part of our name; it's a part of our ethos, of our commitment to our unique chain of 1,700 small, semi-tropical islands that arch over 100 miles from Key Largo to Key West. We are characterized by our deep roots in the community, our adaptability, and our unprecedented results. Our team is dedicated to the best Florida Keys properties and lifestyles, representing the most desirable homes in Monroe County, along with an entire universe of luxury living. With our expertise in the luxury Florida Keys real estate market and a passion for our community, we cultivate a creative culture to assist our clients on a journey to achieve the Florida Keys lifestyle. When Florida is your vision, we define Florida Keys luxury.
Sales Associates

24

Luxury Properties for Sale

32
Languages
English, French, Spanish
Specializations
Historic Properties, New Construction, Relocation, Rental Properties, Resort Properties, Vacation Properties, Waterfront Properties, Land & Acreage, Beach Properties, Luxury Real Estate
Show More
Exclusive Access to Local Experts
With experts in every part of the world, we are local everywhere, allowing us to walk alongside our clients at every stage of their journey. With innovative technology and unrivaled service, we ensure that your home is connected with buyers, locally and worldwide.
Ocean Sotheby's International Realty
81888 Overseas Highway
Islamorada, Florida 33036 United States
Visit our more localized experience provided by Ocean Sotheby's International Realty