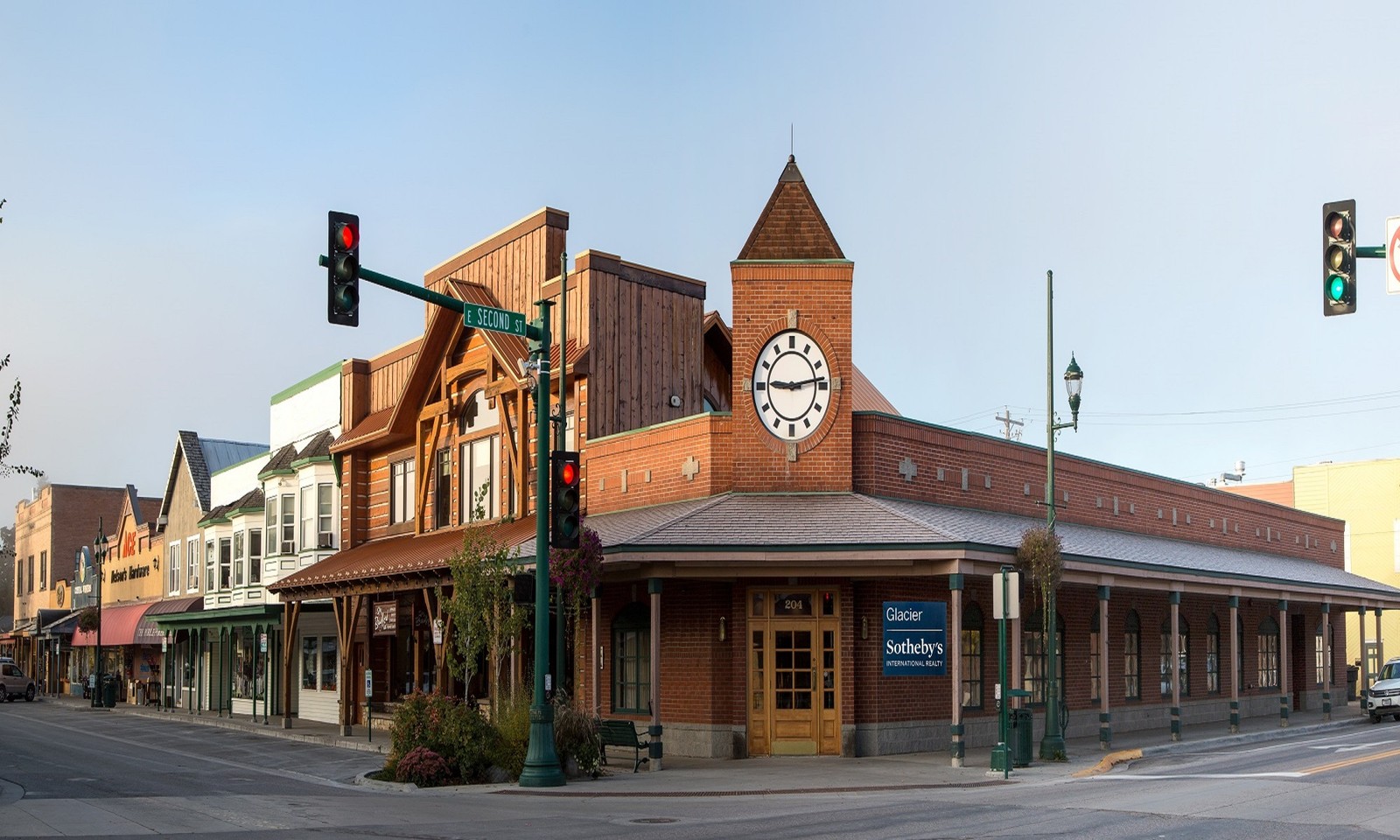 Glacier Sotheby's International Realty
204 Central Avenue
Whitefish, Montana
59937, United States
O: +1 406.863.3060
about this office
Whitefish, Montana is known across the country as one of the most attractive resort towns in America. Beautifully situated within an hour of the Canadian border to the north and half and hour to the majesty of Glacier National Park to the east, Whitefish offers so much. Whitefish Lake, Flathead Lake, fishing, hiking and every outdoor activity you can imagine - thats all Whitefish. Glacier Park International Airport (FCA) is less than twenty minutes from downtown. This regional airport is serviced by five national carriers and has direct flights to several large air hubs each day. Few resort towns in America can offer the convenience and range of activities that Whitefish can. Arts and culture also thrive in Whitefish. There are numerous festivals, events and markets that provide that vibrancy that residents and visitors to Whitefish love. Whitefish Mountain Resort is only minutes from downtown and provides year-round activities in addition to the world class skiing. This ski resort attracts people from all over the world. The Flathead Valley, that surrounds Whitefish, is a golfers dream and is filled with wonderful courses from private to public links. Homes in the Whitefish community are located at the foothills of Whitefish Mountain Resort, within the golf course communities or in close proximity to Whitefish Lake. From condos to single family homes on acreage to large luxury ranch properties, the real estate opportunities in Whitefish give everyone the ability to live the western Montana lifestyle in a charming, authentic and vibrant mountain town. The Glacier Sothebys International Realty office is located on Main Street in downtown Whitefish. Come and see us and find out why Whitefish is for you.
Sales Associates

32

Luxury Properties for Sale

85
Specializations
Historic Properties, New Construction, Relocation, Resort Properties, Vacation Properties, Waterfront Properties, Land & Acreage, Farm & Ranch Properties, Ski Properties, Golf Properties
Show More
Exclusive Access to Local Experts
With experts in every part of the world, we are local everywhere, allowing us to walk alongside our clients at every stage of their journey. With innovative technology and unrivaled service, we ensure that your home is connected with buyers, locally and worldwide.
Glacier Sotheby's International Realty
204 Central Avenue
Whitefish, Montana 59937 United States
Visit our more localized experience provided by Glacier Sotheby's International Realty