White Glove
Luxury begins with service.
Discover seamless home preparation solutions through White Glove.
The Sotheby's International Realty White Glove program is designed to provide luxurious and comprehensive home preparation services with professional project management and no upfront costs.
List your home
* The fee for these services vary depending on a number of circumstances, including the complexity of the project and the amount of design and project management involved. A comprehensive proposal will be provided for your consideration and approval by the White Glove team.
"White Glove is a game changer for our sellers. It provides endless possibilities and resources to upgrade and perfect the presentation of our client's home for the market. I have definitely seen the immense financial benefits firsthand and would trust their amazing project managers to handle and resolve the challenges that arise in the transformation process. Such an excellent program."
Joey Kiralla
Sotheby's International Realty - Los Feliz Brokerage
Movers shouldn't be the only ones lifting weight from your shoulders.
White Glove offers you value at every stage of the home selling or buying process with an exclusive suite of services powered by notable brands and partners, such as Zoom Casa and Sotheby's.
Services Include
Professional Staging and Design
High-Impact Upgrades
Landscaping
Packing and Moving
Temporary Housing
Valuation Services
82%

of buyers' agents say staging made it easier for a buyer to visualize the property as their future home.

53%

of sellers' agents say staging decreases a property's time on market.

39%

of buyers' agents said staging increases a property's value.
Frequently Asked Questions
In what markets are the home staging services available?
Currently, White Glove is available to California, New York City, Houston, Greenwich, Cape Cod, and Palm Beach brokerages.
How do I get started offering home sale preparation services?
Please fill out a consultation application for your home. Let us know what the types of services you're looking for help with. A project manager will get back to you within one business day.
How does this process work?
Once you list your home with Sotheby's International Realty, a White Glove designer will conduct a professional consultation to curate the right scope to help your listing perform.
Is there a certain price point property to be able to offer these sale preparation services?
No. These services can be offered to Sotheby's International Realty homeowner clients at all price points.
Are there any types of properties that don't qualify for this program?
Yes, this platform is not available for use on (a) spec properties or developments, (b) homes that are currently in foreclosure, (c) homes owned by sellers currently in bankruptcy.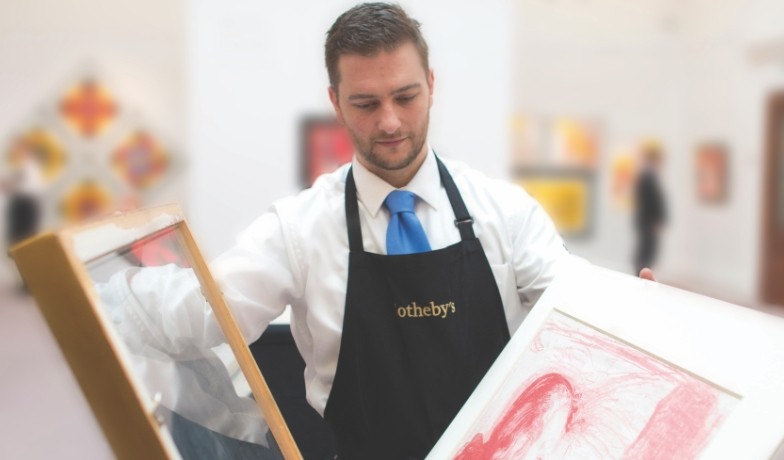 Sotheby's Valuations
Wonder how much your art or object might be worth and how to sell it? Your Sotheby's International Realty office and sales associate can assist you with this process.

Sotheby's will happily provide a recommendation for the most effective way to sell your item, whether that be at auction or through private sale. Your Sotheby's International Realty sales associate will assist you with your consignment request by providing a white glove service. They will help to submit photographs and the necessary information to obtain an estimate and represent you in the process, making sure all of your questions are answered.

Sotheby's specialists have deep knowledge of the current market demand and value for an extensive range of items, from fine art to furniture, jewelry, watches, wine, and more, and will provide their best recommendation to meet your goals.

You might be surprised by what is hidden in your attic.
List Your Home with Sotheby's International Realty