Highlights from this week's top news stories on luxury and global real estate, art, collectibles, and home.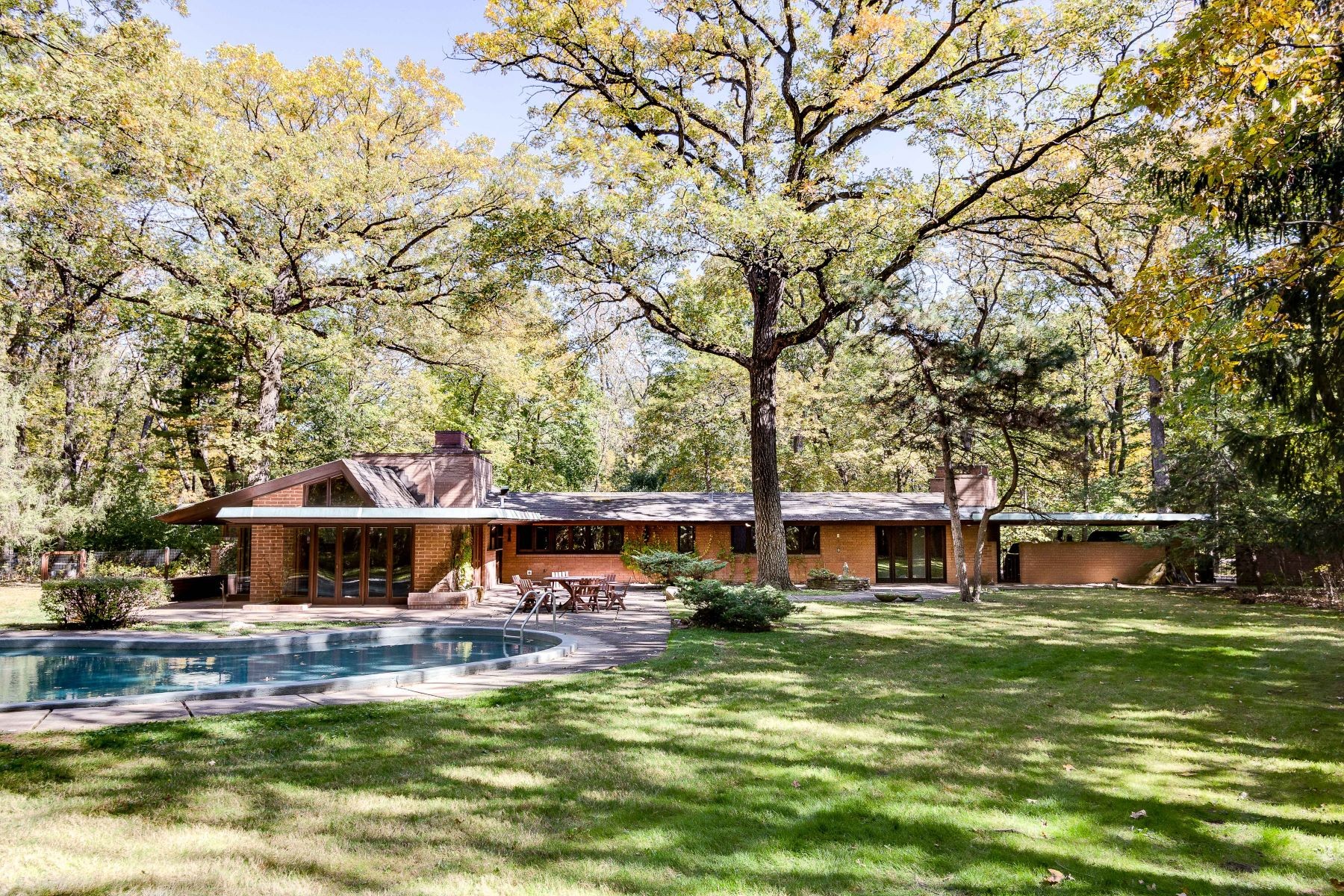 Glenview, Illinois | Erica Goldman & Christopher Stephens, Jameson Sotheby's International Realty 
The brown brick home, known as the Carr House, reflects Wright's Usonian style, a term he coined to describe architecture informed by the American landscape, according to the Frank Lloyd Wright Building Conservancy. They were often modestly sized, low-slung homes, built with materials that invoked the surrounding terrain.
1950 Frank Lloyd Wright Design in Chicago Suburb Asks $1.695M – Mansion Global
Five of the world's most-viewed homes for sale – Financial Times
A French Chateau in Southern California – Mansion Global
Where to buy property at Lake Como, Italy – The Times 
In Winter Resort Markets, Sellers Have the Upper Hand – Mansion Global
A Peek Inside Richard Branson's Charming Family Farm That Just Listed for $5.2 Million – Veranda
Inman Handbook on luxury marketing – Inman
Rocky Mountain high: sales surge in Colorado's premier ski resorts – Financial Times
One of Richard Neutra's Most Iconic Homes Hits the Market for $25 Million – Galerie
6 homes with a history – The Week

The Best Colors to Paint Your House, According to Real Estate Agents – Apartment Therapy
A Jonathan Adler-Designed Townhouse in San Francisco – Wall Street Journal
Vail Village, Colorado, is a Chic and Serene Area That's Attracting More Year-Round Residents – Mansion Global
Billionaire Richard Branson's Childhood Home in Surrey Hits the Market – Cottages & Gardens
In Greenwich, Conn., a Hilltop Retreat – Wall Street Journal
$900,000 Homes in California – New York Times
Hot Property: homes in winter wonderland – Financial Times
360-Degree Water Views on Unique Meadow Lane Property Asking $90 Million – Behind the Hedges
7 Things Making Your Kitchen Feel So Much Smaller, According to Real Estate Agents – Apartment Therapy

Richard Branson's Childhood Home Lists for $5.2 Million –  Architectural Digest
Contemporary Murray Hill Penthouse With an Incredible Terrace Asks $3.25M – 6 SQFT
Neutra's Desert Masterpiece, $25M – California Home & Design
Home of the Week: Inside a $7.5 Million Curved Steel-and-Glass Architectural Marvel in Vancouver – Robb Report
The Lure of the Private Island Home – New York Times 
Sotheby's International Realty expands its presence in Germany – Luxury Daily
What you can get for under $1 million on Florida's Emerald Coast – FOX Business
A Massive Ansel Adams Auction at Sotheby's Is Expected to Fetch Between $4 and $6 Million USD – HYPEBEAST
Sotheby's Halloween Whisky Sale Nets £1M – The Drinks Business
POSTED IN REAL ESTATE HEADLINES / TAGGED Auction, California, Canada, Colorado, Florida, Frank Lloyd Wright, Germany, Headlines, Italy, Lake Como, Neutra, Palm Springs, Richard Branson, Sotheby's, Vancouver, whiskey / Leave a Comment