Nilgiris District
Gudalur, Tamil Nadu,
India
Nilgiris District Gudalur, Tamil Nadu, India
Nilgiris District
Gudalur, Tamil Nadu, India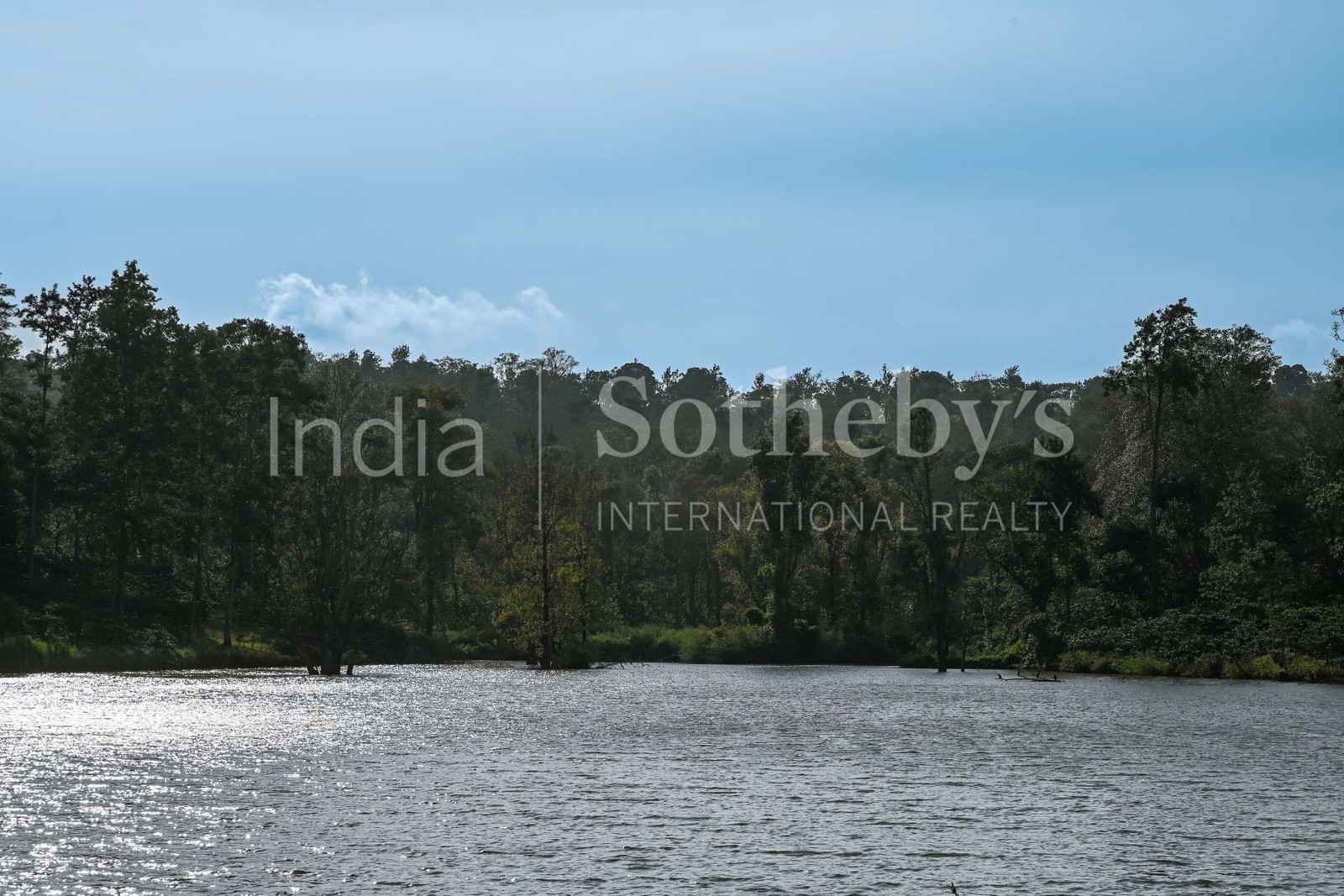 Estate in Gudalur, Tamil Nadu
This expansive 154-acre estate is a true gem situated in the enchanting town of Gudalur, Tamil Nadu, India. Perched at an elevation of 3,500 feet above sea level, it offers a remarkable combination of features that make it a coveted destination for those seeking sustainable living, wildlife sanctuary conservation and a touch of historical significance.
At the heart of this property lies a serene coffee estate, harmoniously coexisting with nature on the edge of the Madumalai Tiger Reserve Forest. This unique setting presents an incredible opportunity for eco-friendly development and a close connection to the natural world. The property's lush green landscape, complete with a lake, provides a canvas for sustainable living, blending modern amenities with the tranquility of nature.
Nestled between the wild expanse of towering mountains and a small patch of paddy fields, the estate seems to extend a warm invitation to the wilderness. The centerpiece of this remarkable property is a sprawling 7-acre lake, surrounded by a bund that adds a touch of drama to the scene. The lake is home to playful shoals of fish and a delightful waddling of ducks, adding to the estate's natural charm.
This estate is truly a mesmerizing blend of natural beauty, with its lush forest and coffee plantation set against the stunning backdrop of the Nilgiri hills. The towering silver oak trees add to its charm, creating a serene and picturesque environment that is sure to leave a lasting impression on all who visit.
What sets this property apart is its strategic location, approximately 250 km from Bangalore and 100 km from Mysore. This accessibility makes it an enticing destination for travelers in search of a peaceful retreat amidst the scenic beauty of Gudalur. Just 45 km from Ooty and conveniently situated alongside the main road connecting Bangalore to Ooty, it beckons explorers and seekers of natural wonders.
Embarking on the journey to this remarkable estate promises to be an adventure filled with scenic beauty and natural wonders.
TAMIL NADU RERA NO.: TNRERA/3294/2019
About The Area
Gudalur, located in the scenic region of Tamil Nadu, India, is a captivating destination nestled amidst the Nilgiri Hills. This picturesque town, situated at an elevation of approximately 3,500 feet above sea level, is celebrated for its breathtaking natural beauty and serene ambiance. Surrounded by lush forests, sprawling coffee plantations, and the enchanting Madumalai Tiger Reserve Forest, Gudalur offers a harmonious blend of pristine landscapes and wildlife. Its strategic location, just 45 kilometers from the renowned hill station of Ooty and within easy reach of Bangalore and Mysore, makes it an accessible yet secluded haven for nature lovers and travelers seeking respite from the hustle and bustle of city life. With its cool climate, historical charm, and rich biodiversity, Gudalur beckons visitors with open arms, promising a tranquil retreat immersed in the wonders of the natural world.
Show More
Amenities & Features
Listing Details

Property ID

HE25BX

Property type

Land

Marketed By

India Sotheby's International Realty

Status

Available

Listing Price

Price Upon Request

Utilities & Building

Lot Size Unit

Acre(s)

Lot Size

154

Additional Features