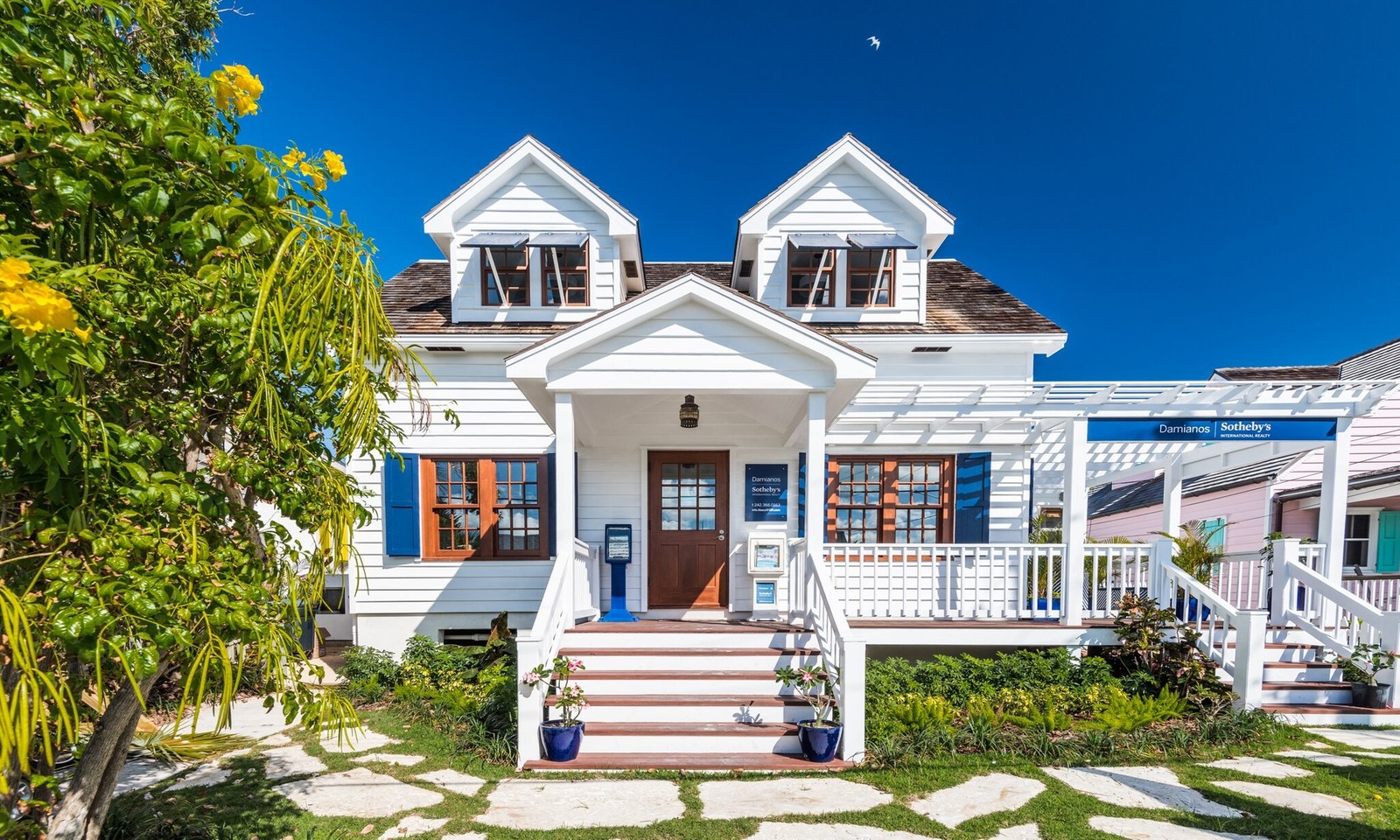 Damianos Sotheby's International Realty
Gilliam Street
Elbow Cay Hope Town, Abaco
Bahamas
Ufficio: 242.366.0163
su questo ufficio
The Hope Town Office is located in the Abaco settlement of Hope Town, on the island of Elbow Cay. This office offers specialists with knowledge in properties for sale and vacation homes for rent in the historic area of Hope Town as well as the Elbow Cay properties located in the surrounding area. Hope Town is a favourite destination of many Bahamians and foreign visitors and is the perfect place to relax and unwind. Hope Town is a close-knit neighbourhood, rich with historic buildings and landmarks including the famous Hope Town lighthouse. If you are ready to own or rent a home in the Hope Town or Elbow Cay community, the Bahamian real estate agents at Damianos Sotheby's International Realty in Hope Town would be honoured to assist you.
Agenti immobiliari

10

Proprietà di lusso in vendita

113
Specializzazioni
Proprietà Storiche, Proprietà Resort, Proprietà fronte mare
Accesso esclusivo ai professionisti locali
Grazie ad esperti di ogni parte del mondo, possiamo assicurare una presenza locale ovunque, con il privilegio di accompagnare i nostri clienti in ogni fase del loro percorso. Una tecnologia innovativa e un servizio senza pari garantiscono che la vostra proprietà sia connessa con gli acquirenti a livello locale e mondiale.
Damianos Sotheby's International Realty
Gilliam Street
Elbow Cay Hope Town, AB Bahamas
Visit our more localized experience provided by Damianos Sotheby's International Realty