Experience the Extraordinary with Jameson Sotheby's International Realty.
Anchored in the trusted integrity of our iconic global brand, Jameson Sotheby's International Realty offers luxury home sellers a potent combination of peerless client service, technology-forward resources, industry-leading marketing exposure and a powerful global referral network that work in concert to deliver best-in-class results.
Elevated Exposure & Strategic Reach
As the leading authority in luxury real estate, Jameson Sotheby's International Realty is a trailblazer in fusing innovative multiplatform marketing with unmatched worldwide reach to ensure targeted exposure to drive leads for your home listing among highly qualified potential luxury buyers.
Global Amplification
Further syndicated through listing placements on over 1,000 Sotheby's International Realty global affiliate sites, SothebysRealty.com that generates 34 million visits annually and more than 100 luxury lifestyle sites around the world, Jameson Sotheby's International Realty's comprehensive marketing programming guarantees maximum, premium visibility for your property listing.
As part of your customized property marketing strategy, we offer:
Stunning Professional Photography
High-Definition Video
Drone Footage
3D Virtual Home Tours
Targeted Distribution Across Digital Touch Points
Integrated Promotion Across Platforms
From SEO-driven display advertising, to email marketing solutions integrated with our internal listing system and social media content spanning Instagram, Facebook, LinkedIn, Pinterest, YouTube and TikTok, our marketing approach is powered by data to ensure that your premium property promotional assets reach the right audience at the right time.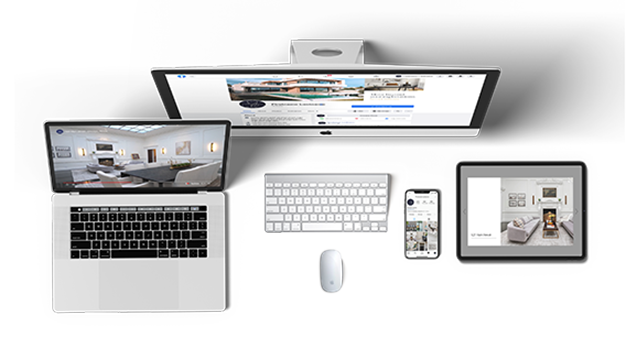 Your Exceptional Property Deserves Our Specialized Attention
Our local experts, paired with our team of marketing professionals, create comprehensive and customized plans to sell your property using all available strategic marketing avenues.