A Culture of Collaboration
The sales and support professionals of Piatt Sotheby's International Realty embrace a collaborative, teamwork approach to marketing our listings and serving our clients. With a 6 to 1 ratio of sales associates to support staff, our sales professionals are empowered by the assistance from an in-house marketing team, listing coordinators, social media specialists, photographers, and videographers.
MISSION AND VISION
OUR MISSION AS A COMPANY IS TO BE THE BEST, NOT THE BIGGEST

A company whose reputation is measured by the quality of its service, not by the quantity of its sales. One who is known for excellence and integrity, and where each person who plays any role is engaged in a commitment to be exceptional, doing business at a level of quality that stands out in the marketplace.

Recognized worldwide, the prestige of the Sotheby's brand is unparalleled. Yet, while Sotheby's is recognized as a luxury brand, at Piatt Sotheby's International Realty the "luxury" is about the level of service we provide to every client and for every home at every price point. We believe that everyone deserves the world's best marketing, service, and professionalism.
Local Roots
Founded in 1957 by Jack B. Piatt, Millcraft began as a recognized leader in industrial fabrication and steel manufacturing. In the 1970's, the company parted from the steel industry and began focusing 100% of its efforts toward commercial real estate. Millcraft has since become a recognized leader throughout Western Pennsylvania for its development and redevelopment of properties. Following the success of the residential developments,Millcraft began looking at residential brokerages to align its services with. In 2017, Lucas Piatt, President and then COO of Millcraft, launched Piatt Sotheby's International Realty with the goal of bringing top-notch service, unparalleled marketing, and global reach to both Pittsburgh and the surrounding areas, providing our clients with luxury service at every price point.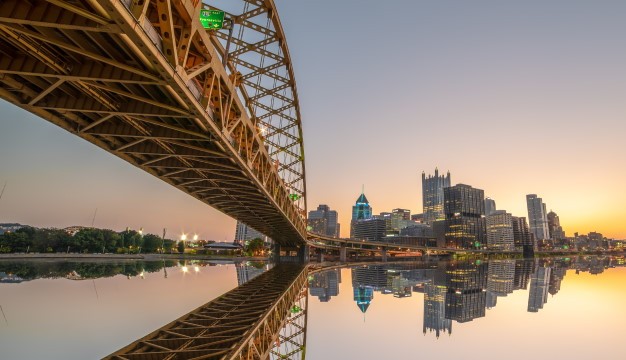 Global Reach
$204 Billion in annual global sales 1,000 offices in 81 countries and territories. Over 25,000 agents, 46 million visits to sothebysrealty.com. Sotheby's International Realty is the only truly global real estate brand, with a network of residential brokerage companies in 81 countries and territories. Through our personal relationships, our sellers reach a highly qualified global clientele.
Iconic Brand
The Sotheby's Intenational Realty Brand provides our listings with an increased perception of value. We don't just list homes, we tell their story
Giving Back
Piatt Sotheby's International Realty has valued giving back to the community since its inception. Through the Piatt Family Foundation, the company has raised money for a variety of causes through Rock, Reggae, and Relief, an annual reggae festival held downtown on Forbes Avenue.