List With Us
Exceptional properties deserve extraordinary marketing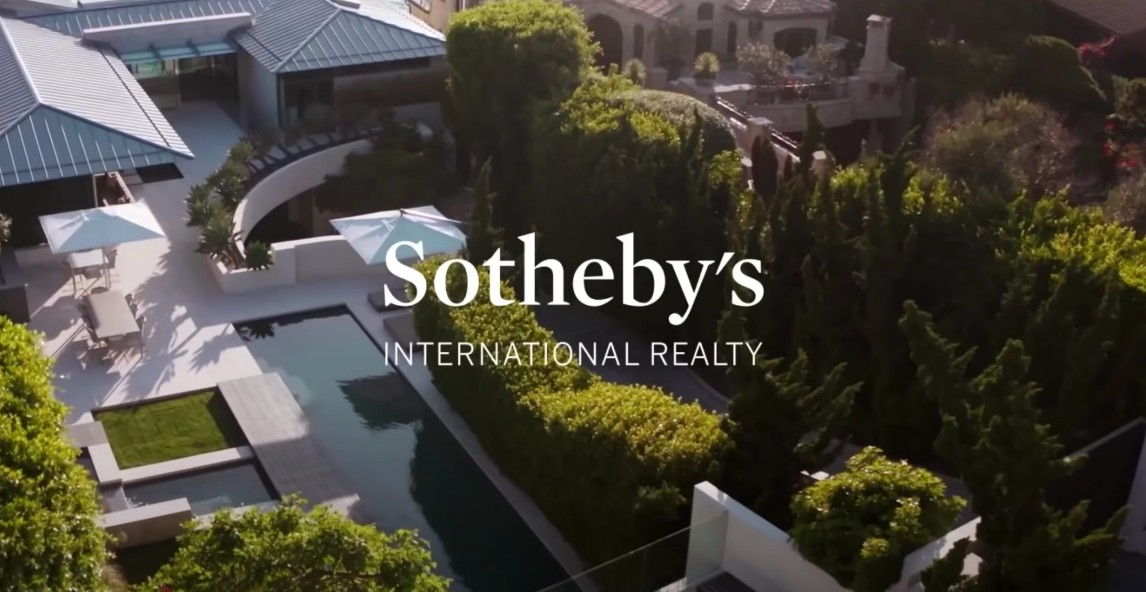 In this unprecedented real estate market, sellers and their homes deserve the highest degree of attention.
For those who demand an elevated service like no other, the industry's best agents, innovative marketing tools, analytics and feedback, and maximum exposure; there is Soleil Sotheby's International Realty.
The homes we represent benefit from the worldwide recognition and prestige of the Sotheby's International Realty name and gain access to a highly qualified global clientele.
List Your Home
Unparalleled Marketing
Our media plan is designed to drive awareness of the extraordinary properties our network represents.
Property Distribution
The exposure and worldwide reach of our listings is a crucial piece of what sets us apart from the rest of the industry. Our global property marketing partners include the most authoritative news, lifestyle, and financial voices, as well as real estate-centric websites. Additionally, once a home is showcased on sothebysrealty.com, it is exclusively marketed on more than 100 Sotheby's International Realty affiliate websites around the world. Results are measured with a variety of analytics and reporting tools, which enable sales associates and clients to define a marketing campaign impact.
The Voice of Luxury Real Estate
When it comes to high-quality real estate, we drive the conversation. Our team fosters relationships with leading media outlets that generate awareness of the Sotheby's International Realty brand and position our proprietary global network as the voice of luxury real estate.
Brand Marketing
High-quality, richly illustrated, and engaging content delivered across multiple platforms inspire our global clients. We take pride in showcasing our properties in high-definition video, virtual reality tours, and rich photography. These engaging formats are designed to inspire buyers and sellers in all phases of their journey. Branding is the emotional bond we create with our clientele. It is the value we bring and the promise we make that stands us apart from our perceived competitors. The Sotheby's International Realty's brand marketing strategy is about developing and curating quality content across multiple platforms and devices to maintain our global brand recognition and drive highly-qualified consumers to sothebysrealty.com. It is an added value a local company simply cannot offer.
Target Advertising
With an emphasis on exclusivity. The Sotheby's International Realty brand's advertising plans are driven by a consumer-centric approach targeting all stages of the real estate journey. Our targeted advertising program features extraordinary properties from the network with the goal of reaching real estate intenders in the inspiration, exploration, selection, and conversion stages. These ads drive traffic to sothebysrealty.com where they can search our properties around the world.
Media Partnerships
We partner with leading media powerhouses to deliver content to discerning audiences worldwide. Our partner's cutting-edge innovation, strategic positioning, and international impact enable Sotheby's International Realty brand to successfully connect with global consumers. Our global media partners help us achieve our marketing goals. We leverage our relationships to deliver our messaging and articulate the Sotheby's International Realty brand strategy. A differentiator competitors cannot replicate.
Social Media
Our social media is incomparable to other real estate brands. We actively engage with online networks of people passionate about fine living. The Sotheby's International Realty brand creates exclusive content on multiple social media platforms including Instagram, Facebook, LinkedIn, Pinterest, YouTube, and WeChat. The Sotheby's International Realty YouTube channel has the most viewers and subscribers than any other real estate brand. We use these online platforms to promote the brand to our vast community of real estate intenders and influencers around the world.
Lifestyle & Property Videos
Now more than ever video is playing a significant role in successfully marketing a property for sale. Our goal is to offer our clients something different that transcends the clutter and guides them in their search for the extraordinary.
Drone Photography
High-quality aerial photography provides consumers with a different vantage point taking them above eye level and allowing them to understand the full scope of the property. Ideal for showcasing estate lots, impressive architecture, unique topography, auxiliary buildings, and landscaping, drone photography captures the big picture, in one shot.
ActivePipe Email Marketing
ActivePipe is an enterprise email marketing solution that creates beautiful, professional, and mobile responsive emails that integrate with our internal listings system, allowing us to constantly review performance.
Lead Generation Database
Here at Soleil Sotheby's International Realty we have a team designated to generating, monitoring, and nurturing all incoming leads. Our Lead Generation Department makes the buying and selling experience for our clients as transparent and personable as possible.
RealScout
RealScout is an exclusive, invite only, search platform and listing alert system that's designed to keep our clients connected to their agent throughout the home buying process. This platform is designed to keep your preferences top of mind to be able to find your dream home faster. RealScout also reveals insights and analytics about the demand in the market, perfect if you are listing your home for sale. We can show you real time buyer demand data and help dial in the right price for their listing.
SIR Mobile App
More than ever, the consumer journey begins online. Our mobile app is designed to have the same user experience, features, and functionality as sothebysrealty.com - language translation, currency conversion, the inclusion of your HD property videos, 3D virtual reality tours, lifestyle searches, destination pages, developments, and more.
31 Point Marketing Proposal
Our 31 Point Marketing Plan is customized to each listing. Each home is unique and the marketing efforts of your home should be equally as unique. Your agent and our in-house marketing team will customize this plan with a blend of traditional real estate marketing, exceptional marketing exclusive to Soleil Sotheby's International Realty agents, and exclusive brand marketing only available to brokers within the Sotheby's International Realty network.
Sell your home with our tailored solution for you.
Connect with our local experts who can create a comprehensive and customized plan for your home that takes into consideration all avenues of marketing.