First Look
Private Exclusive real estate listings presented exclusively by
TTR Sotheby's International Realty
For Those who seek the Utmost Discretion
In an increasingly competitive housing landscape, the best opportunity to buy and sell your home may come before it hits the market. That's why we've introduced First Look, a private, brokerage-exclusive platform designed to showcase Private Exclusive real estate listings that are not available on the public market. With real-time alerts, world-class security, and proprietary mobile communication protocols, First Look gives buyers and sellers a safe and private means to buy and sell real estate.
Discover First Look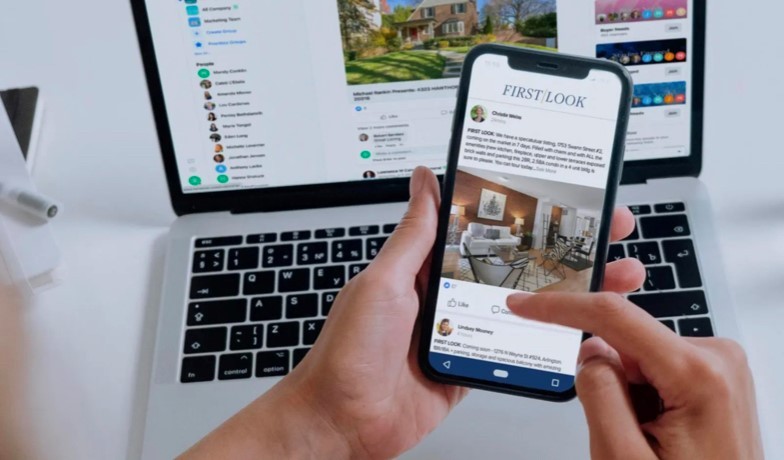 Get the First Look at Private Exclusive Real Estate Listings
Are you tired of missing out on real estate opportunities that never make it to the public market? Do you want to stay ahead of the competition and be the first to know about private listings that both you and your clients will love? Look no further than First Look, a new digital platform designed to give you access to a curated selection of private exclusive real estate listings that are not available to the general public. With First Look, our roster of trusted real estate advisors gains a competitive edge by providing a unique and personalized service that sets us apart from the competition. Don't wait to get the first look at private exclusive real estate listings. Schedule a free consultation with one of our trusted real estate advisors and start offering your clients the personalized service they deserve.
Frequently Asked Questions
What is First Look?
First Look is a proprietary platform available only to TTR Sotheby's International Realty associates and their clients, designed to facilitate the sale of private real estate listings that are not publicly available. To learn more, contact us to schedule a demonstration.
How does First Look comply with the National Association of REALTORS Clear Cooperation policy?
First Look is a fully compliant solution to market private exclusive and off market real estate listings. We achieve this by limiting access to First Look only to those affiliated with TTR Sotheby's International Realty. To learn more about Clear Cooperation, click here.
What is a private exclusive listing?
A Private Exclusive listing represents a specific agreement between a real estate agent and a home owner whereby marketing of the home is limited only to the real estate agent, the real estate brokerage, and their buyer clients. As a byproduct of a Private Exclusive listing, buyers represented by real estate agents within the same real estate brokerage may benefit from the ability to explore Private Exclusive listings, including scheduling tours and making offers for purchase without exposure to the full force of the market.
Why would a seller want a Private Exclusive listing?
When your home is listed with TTR Sotheby's International Realty as a Private Exclusive, your agent will share the property details with our exclusive network of over 500 qualified colleagues and their network of buyers. While your Private Exclusive listing will not be found on any public-facing websites, it will get the exposure it deserves without revealing detailed information about your home or yourself. Additionally, a Private Exclusive listing offers sellers the opportunity to test the market prior to a larger public launch, offering insights into pricing strategy, positioning, and more.
Discover the Power of First Look