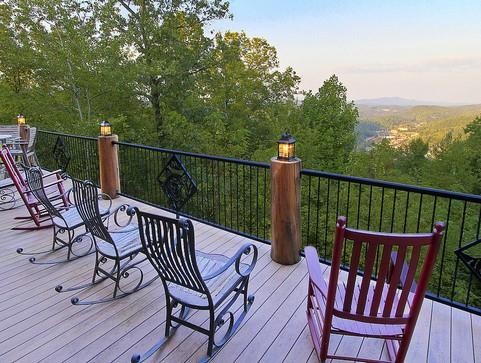 Experience our world...
Experience the Great Smoky Mountains
The Great Smoky Mountains National Park is the most visited national park in America. Gatlinburg, Pigeon Forge and Sevierville all serve as gateways to the park and its renowned scenic beauty. The region features the tallest peaks of the Appalachian Mountain chain. The temperate climate and four distinct seasons mean that this area boasts some of the most diverse activities available.
Visitors to the area enjoy attractions such as the Ripley's Aquarium of the Smokies, Tennessee Smokies Baseball and Dollywood. Outdoor activites such as hiking, biking, boating, fishing, trail riding, mountain climbing and whitewater sports are popular among local residents and visitors.
The local economy is almost three-quarters tourism, retail and wholesale for the mountain region. Tennessee has no state income tax. Second home ownership is both affordable and pratical because the region is less than a days drive for much of the Eastern United States.